The Craft Beer Club discovers exceptional craft brews from around the country and delivers them each month direct-to-you or your gift recipient.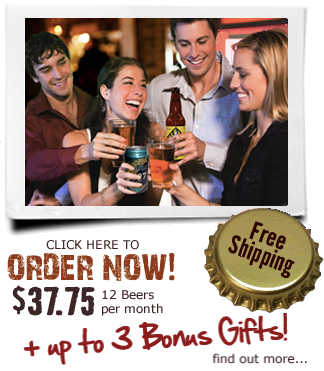 Every selection is produced by small-production, independent brewers who use only traditional brewing ingredients and time-honored brewing methods. In addition to traditional bottled beers, we also embrace the hundreds of small craft brewers around the country that offer their hand-crafted beers in cans. It's the newest way to enjoy craft beers.
Americans are finally beginning to treat craft beer as seriously as fine wine. World-class beer has all the complexity and food compatibility of wine and at half the price! Now is the perfect time to treat yourself, your family and friends to hard-to-find, outstanding brews from some of the best Brewmasters in the country.

Join the Craft Beer Club Today! – There is no membership fee, no obligation to continue, and you may cancel anytime for any reason.